Setting Up a Payment Plan
Navigating debt shouldn't be complicated, and with myFinView, it isn't. Easily propose a personalised payment plan - either weekly or monthly - that fits your budget. Remember, once your plan is submitted, the agency will review it and may accept your proposal. You're not alone in this journey; myFinView is here to help make the process smoother.
Step 1 - Log into myFinView

Use your registered credentials to access your account.

Step 2 - Access payment plan feature

From the homepage, click the "Request a payment plan" button. This button is also accessible from the case details page.

Step 3 - Input your plan details

You'll be redirected to the payment plan page. Here, choose whether you want a weekly or monthly plan, and define your plan amount by moving the slider. Select the start date for your plan, then click 'Confirm'.

Step 4 - Review your plan

You'll see an overview of the plan you're requesting. If any adjustments are needed, click 'Back' to make changes. If you're satisfied with the plan, click 'Confirm' to submit.

Step 5 - Wait for response

You'll receive an email from the agency confirming receipt of your plan. Please note, it's up to the agency to accept your payment plan request.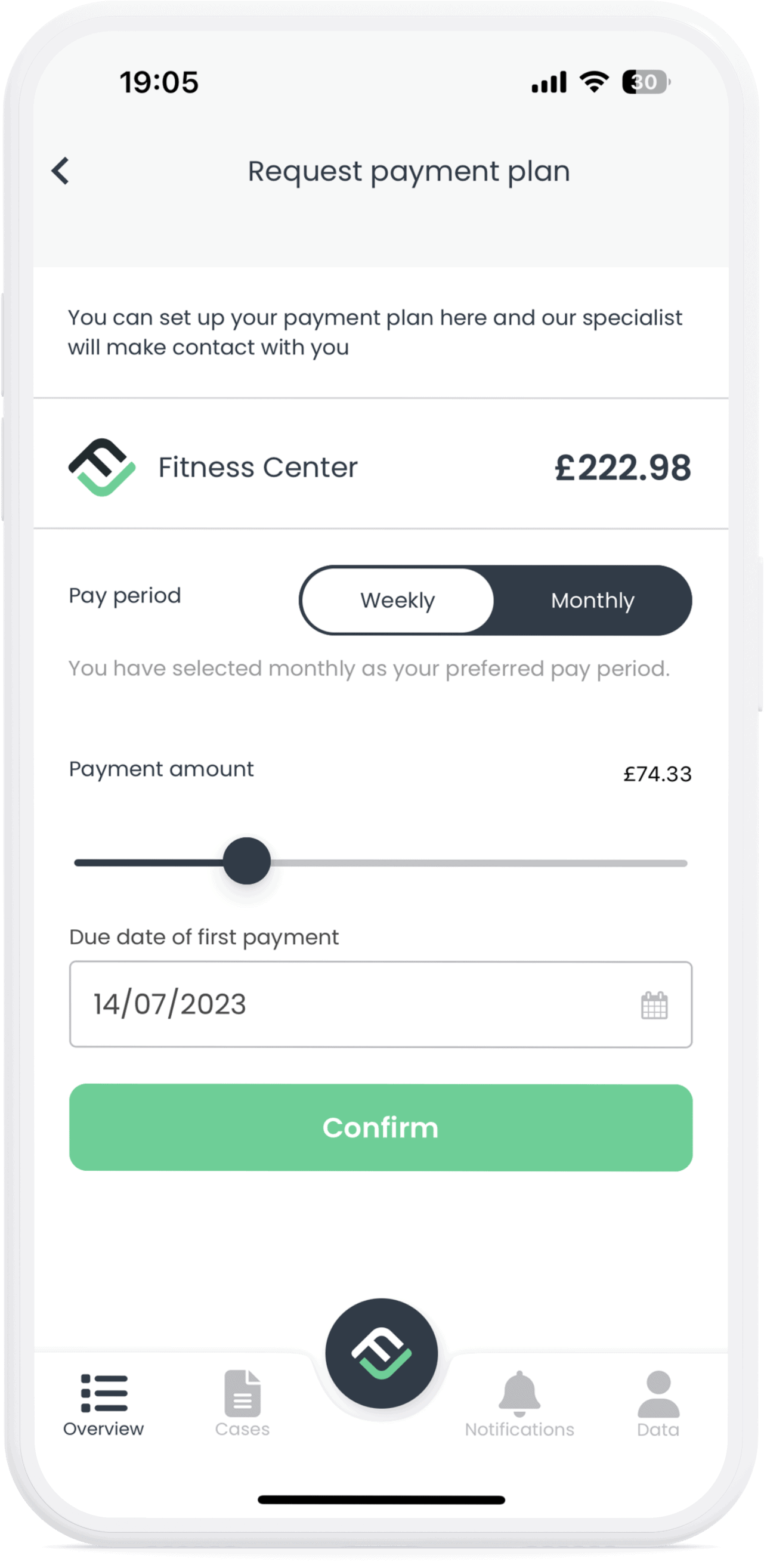 Once your payment plan has been accepted, you'll be informed in two ways: firstly, you'll receive an email confirmation from the agency; secondly, the status of your case within myFinView will change to 'In Payment Plan'. It's simple, transparent, and puts you in control.