You can start by downloading the MyFinView app from either the Apple App Store or the Google Play Store. If you prefer, you can also access it directly via our online link.
Step 1 - go to the registration page

From the MyFinView front page, tap on the 'Register' button to begin setting up your account. If you're already registered, go ahead and click 'Log in'.

Step 2 - Enter Your Case Owner Number

Locate your case owner number from the communications we've sent to you. Type this into the provided field and click 'Next'.

Step 3 - Provide Your Email Address

Enter your email address into the next field. This is so we can send you a secure verification link. Click 'Next' once you've done this.

Step 4 - Verify Your Email

Check your inbox for an email from us. Click the 'Activate' link within that email. You'll be prompted to set a password before clicking 'Next'.

Step 5 - Input Your Mobile Number

As an additional security step, you're required to enter your mobile number. After this, we'll send you a 6-digit verification code.

Step 6 - Confirm Verification Code

Enter the 6-digit verification code you received on your mobile number. Click 'Next'. Please note, this verification step is required every time you log in, ensuring the maximum security for your account.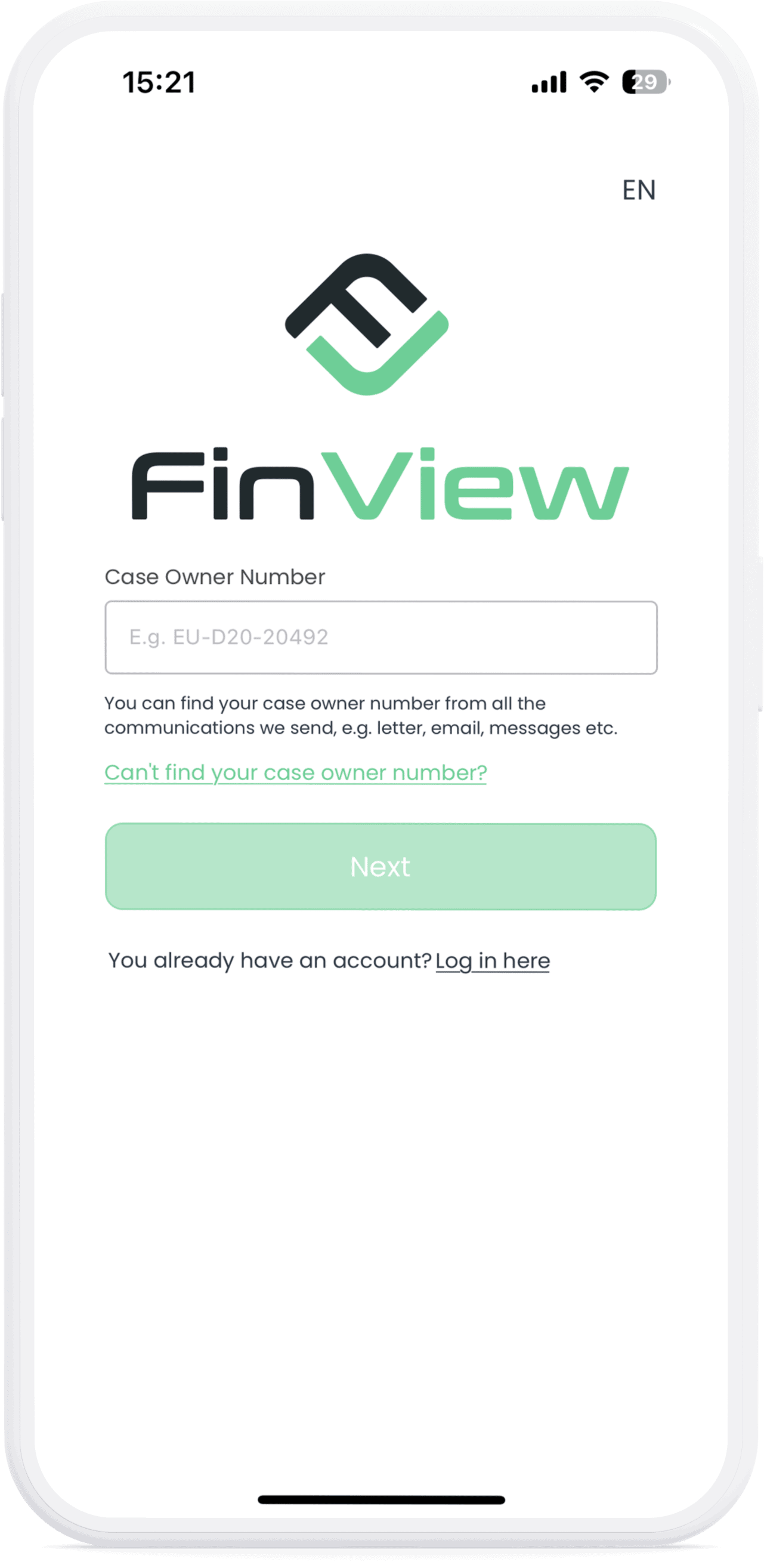 Congratulations! You've successfully completed the registration process for MyFinView. You're now ready to explore your case and utilize the features available to you.